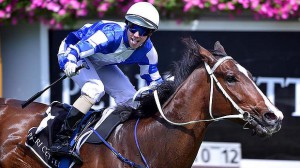 With the unbridled growth in sports betting in Australia, there is now a need for individual sports to demonstrate to the public that their integrity is beyond reproach.
In this regard, racing administrators and those at Racing Victoria deserve credit for the way in which racing leads the way.
Sports betting is ubiquitous across all forms of media. Figures show that in 1994 $11 million was bet on sport. By 2009, that had risen to $350 million, and estimates put the current figure for 2013 at $4 billion.
Sadly, corruption and gambling are inextricably linked and, in recent times, the spectre of corruption has been exposed across many sports.
International sports such as cricket and soccer have struggled to eliminate match fixing. Recently we have seen a police investigation into match fixing in a local soccer competition with international betting involved. The Tour de France and cycling have been damaged by the use of performance-enhancing drugs.
Lance Armstrong, once hailed as the greatest cyclist yet with seven Tour de France wins, is now vilified as the world's biggest sporting cheat.
Closer to home, most of the 2013 AFL season was consumed with Essendon and the "supplement" scandal. Indeed this saga is not over, and we are waiting for the Australian Sports Anti-Doping Authority to determine whether there are any "doping" infractions.
Perhaps racing is better equipped to deal with corruptive influences because administrators have always dealt with gambling and they are well-versed in its corruptive influence.
For many years, racing was the only legal outlet for the punter and racing had a monopoly on gambling.
However, with the introduction of sports betting, everything has changed. Now, not only can we bet on every sport, but we can even bet on an event while it is being run – "in-play" betting. The consequence of this is that there is now competition for the gambling dollar and it is up to individual sports to demonstrate that their sport is fair, transparent and free from corruption. The sport that does this best will attract the discerning punter who simply wants a fair go.
A perfect example of this is thoroughbred racing in Hong Kong. This is run and controlled by the Hong Kong Jockey Club and racing there is regarded among the best in the world.
In Hong Kong, racing administrators understood the need for unquestionable integrity and honesty and they have designed their racing to be a "product" that presents itself openly and honestly to the public. In this environment, there is transparency with all information about the horse, training gallops, veterinary problems etc and they are part of the public record.
As a result, betting turnover is enormous as punters are able to bet with informed confidence.
In the fish bowl that is Hong Kong racing, there are only 1200 horses and 20 trainers all stabled on the one course, so this type of control is achievable.
Victoria, with 1500 trainers throughout the state is not as easy to manage, but things are changing, which should give the racing and gambling public confidence that the "product" here is also transparent and well managed.
Many of the changes can be associated with the employment of Racing Victoria head veterinarian Brian Stewart, who was the head veterinarian at Hong Kong Jockey Club before taking the position here two years ago.
However, Stewart's appointment is not the only change. Racing Victoria has made its integrity unit a high priority with good funding and the appointment of former police detectives to the unit. This team is now a highly co-ordinated unit, which is improving racing's image.
Since Stewart's appointment there have been some subtle changes to the rules with the clear intention of increasing integrity. Security guards are assigned to competitors in group 1 races from early race morning until they arrive at the course. This means that horses cannot be treated or interfered with without a report being made to the stewards.
A new rule is that no horse is allowed any race-day treatment. This is a blanket ban aiming for a level playing field with every horse racing on its merits.
This rule has been in the news recently, with Saturday's Cox Plate runner Happy Trails being scratched from a recent race because of fresh blood being found on the horse's neck, indicating he had been injected.
At a subsequent inquiry, trainer Paul Beshara was found to have breached this rule and was disqualified for six months.
Horses are not allowed to be stomach-tubed on race day or the preceding 24 hours. This rule has been designed to prevent people from "milkshaking" horses.
Milkshaking is a practice where horses had an alkalising agent such as bicarbonate administered orally in the belief that the alkalising agent delayed the build-up of lactic acid during a race and thereby improved a horse's staying ability.
However, any bicarbonate administered this way does not last past 16 hours. Therefore, this new rule aims to eliminate the practice of milkshaking – or inadvertent administration – as a defence to a bicarb positive.
Earlier this year, the Racing Appeals and Disciplinary Board banned Sydney trainer Con Karakatsanis for nine months and his father for two years, having found them guilty of conspiring and intending to stomach-tube their horse Howmuchdoyouloveme on Derby day at last year's spring carnival.
While these rule changes are subtle, they are designed to give transparency and fairness. This benefits the whole industry and should attract owners, racegoers and punters. The rules will no doubt catch a few who flaunt or ignore them, but for the good of all, a few will suffer.
Finally, this discussion would not be complete without a comment on animal welfare. It is beholden upon trainers, veterinarians and the racing industry to protect the interests of the horse. There is no doubt that integrity and welfare go hand in hand and that is another reason to applaud any improvement that Racing Victoria administrators make to integrity.
Dr Glenn Robertson-Smith is the founding partner of the Melbourne Equine Veterinary Group. Glenn is a specialist in equine surgery and consults both here and overseas.