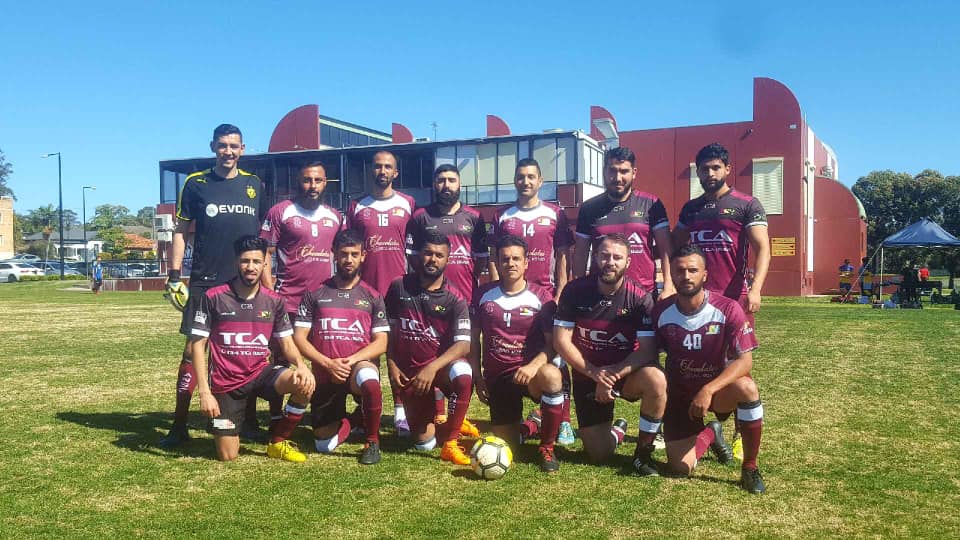 Congratulations to the 16 Senior community teams and 4 Junior community teams who participated today in the Arab Bank Australia Cup 2019.
It was Macedonia that won the cup by defeating Japan in the Grand Final 1-0.
Palestine team won the third place by defeating Cyprus 3-0.
The standing for the Seniors is as follows:
1-Macedonia:Gold Medal.
2-Japan:Silver Medal.
3-Palestine:Bronze Medal.
Winner of the Golden Boot senior:
James Temelkovski -Macedonia – 4 Goals.
As for the juniors,Greece won the Cup with 2 wins over Macedonia 1-0 and Syria 3-0.
Macedonia came second by beating Lebanon 2-0 ,Syria 3-1 and losing to Greece 0-1 .While Lebanon won the third place -Bronze Medal by beating Greece 1-0,Syria 2-0 and losing to Macedonia 0-2.
The Juniors standing is as follows:
1-Greece:Gold Medal.
2-Macedonia:Silver Medal.
3-Lebanon:Bronze Medal.
Winner of Golden Boot Junior with 3 goals:
Ali Jaber-Lebanon.
The award presentation was under the patronage of the Arab Bank Australia -CEO ,Mr Joe Rizk represented by Mr Emile Chahine ,Mr Khaldoun Asfour-Mayor of Canterbury Bankstown Council ,Mr Bilal Elhayek-Deputy Mayor of Canterbury Bankstown Council,Councillors Bilal Elhayek,Rachelle Harika,Steve Tuntevski,Linda Downey,Nadia Saleh ,former Councilor Mr Khoder Saleh,Mr Patrick Skene-CEO of Red Elephant Group ,Mr Wally Mehanna-CEO-Canterbury Bankstown Chamber of Commerce,Mr George Abou Samra and Mr Arun K. Tamang besides of Media representatives and community leaders .
We were delighted to have amongst us during the event Mrs Jodie McKay -Leader of the Opposition in NSW whom she met with the organizing committee and thanked them for their effort in promoting Sports, Multiculturalism and respect amongst Australians from different backgrounds thus reflecting the true Australian values.
Thanks for all the parents,managers,and coaches who contributed to the success of the ALFA Tournament 2019 and brought the joy to our kids.
A special thanks to Johnny Obeid ,Chris Ajaka, Spero Semann, Ahmad Jaber ,Chadi Karnib ,Wissam Abbas and Issam Attar for their hard work today.
Also our gratitude to Arab Bank Australia , Community Relations Commission -Multicultural Australia,Canterbury Bankstown City Council ,Radio 2 moro ,Eltelegraph Newspaper as well as to all of our sponsors for their support and contribution to the Cup .
May God Bless you.